Thin Film Technology Corp., a leader in high performance, passive electronic components, is thrilled to be exhibiting our innovative product solutions at IMS for the second year in a row. Our Sales Engineering business model helps guide our customers to the solution that is right for them. We provide our expertise throughout the entire process; from modeling and simulation all the way through mass production, we utilize thin film, thick film, LTCC, and other emerging technologies in the service of our customers. Be sure to visit us at Booth 6103 to see how TFT can be your solution provider.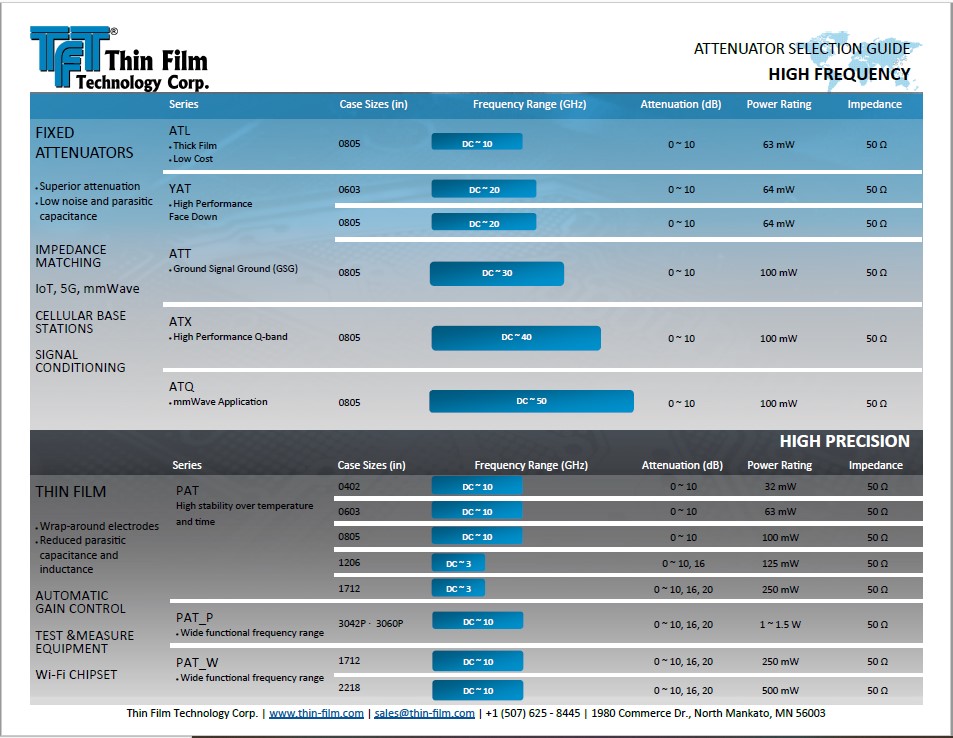 High Frequency, High Precision, Temperature Variable, 75 Ohm Impedance
TFT's Current Sense Resistors offer cutting edge innovation in both 4-terminal and 2-terminal construction. Our sales engineering model works with you to
provide the best component solution to achieve your project needs.
Technical Resource Highlights
A study was carried out to investigate the factors that may contribute to variations in the CPA's resistance.